With a campus of over 5,800 students and a culture of engaged faculty, Southern Oregon University supports strong, meaningful connections and emphasizes inclusion and sustainability. SOU strives to guide all learners to become knowledgeable and innovative, creating lives of purpose.
At Southern Oregon University, admissions decisions are based on a holistic review of all applicant information, both academic and personal. Our rolling admissions policy allows students to apply anytime throughout the year. For fall term admissions, the priority application deadline is February 1.
It is important for parents/guardians to understand their role in the application and admission process and know how to stay in-the-loop. Find out about deadlines, costs, financial aid, housing and more. Supporting your Southern Oregon University student starts here!
SOU Post Graduation Success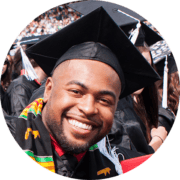 85% of recent SOU graduates are employed in their field or continuing their education in graduate school.
68% of that 85% are employed in their field with 17% in graduate school.
SOU provides a career-focused and comprehensive undergraduate experience with over 100 options for majors, minors, certificates, and microcredentials. Pre-professional tracks of one to four years are available in specific areas, as well as master's degree programs in 13 specialties.
First-year and transfer students accepted to SOU may qualify for merit-based, need-based, or departmental scholarships. Residents of participating states automatically receive the Western Undergraduate Exchange tuition rate. In addition, students may be eligible for loans or grants through the Free Application for Federal Student Aid.
Transferring to SOU – Made Easy
The support staff and admissions counselors at Southern Oregon University are dedicated to making your transition to SOU easy. We are here to help incoming transfer students with the evaluation of transfer courses, SOU admissions requirements, and articulation agreements between SOU and partnering Colleges.
Questions about how to transfer?