JACKSON AND JOSEPHINE COUNTY PLEDGE PROGRAM
This new pathway for graduates of Jackson and Josephine county schools offers a three-year plan with a substantial tuition discount. Students gain a full university experience for a fraction of the normal cost.
ACCELERATED BACCALAUREATE DEGREE PROGRAM
Also known as "Degree in Three," the Accelerated Baccalaureate Program allows qualified students to earn a bachelor's degree in just three years, saving one year's worth of tuition while maintaining a regular course load.
BRIDGE PROGRAM
The Bridge Program at SOU is committed to Oregon's first-year college students, especially first-generation students, second language learners, and other under-served groups.
AMERICAN SAMOA TO SOU
American Samoa to SOU (ASTS) tuition rate can save students $12,000 per year, compared to the out-of-state rate. The ASTS rate is equivalent to 150% of the Oregon resident tuition rate.
THE HONORS COLLEGE AT SOU
Combining real world projects with intellectual rigor, the Honors College aims to provide an amazing academic experience – in the classroom and throughout the community.
SOU Post Graduation Success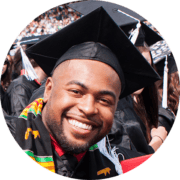 85% of recent SOU graduates are employed in their field or continuing their education in graduate school.
68% of that 85% are employed in their field with 17% in graduate school.